The project will support valorise intangible cultural heritage and look for solutions on how to make local projects sustainable.
ARTISTIC Open Call for ICH ideas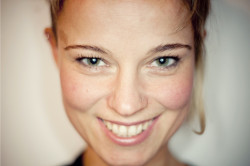 We're now opening the call for ICH ideas. The call is going to be closed on 28th February 2019 and on 14th March, 2019 we're going to selects best ideas. Selection goal: Central Europe is an area rich of Intangible Cultural Assets[1] that are not adequately valued and financed, due to a lack of funds and investments, both public and private. Thanks to ARTISTIC project, nearly 80 of the most promising ICHs oriented business ideas will be identified, selected and enhanced to strengthen their identity. They will be supported in their development and led to a final selection of 40 ICH business ideas, specifically taken to crowdfunding campaigns. What we offer: In favour of the selected business ideas, training and personalized coaching program will be offered (meetings, individual assistance, small working groups) aimed at drafting/reviewing a Business Plan focused on valorising both the ICH value of the business idea and the crowdfunding opportunity. Who can participate: Entrepreneurs or would-be entrepreneurs, that have a business idea linked to ICH assets, living in the Project Area or wanting to get involved/establish in the Project Area. The ideas we are looking for: A local jury of experts will select ICH oriented business ideas in the following sectors: - Traditional craftsmanship - Oral traditions - Performing arts - Social practices - Knowledge and practices concerning nature If you're interested, more info from your region (ITALY, AUSTRIA, SLOVENIA, HUNGARY, GERMANY, POLAND, CZECH REPUBLIC, SLOVAKIA), might be find in the link provided.